Possum Problems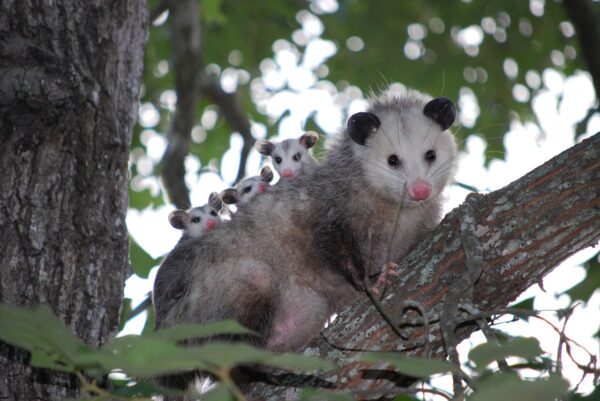 Possums (or opossums) are a common sight in the evenings in south Texas. Although they prefer to live in wooded areas near streams or swamps, they will often den in attics and garages, or under mobile homes.
Problems can arise from their messy nests, and their tendency to tear insulation, wiring and ductwork. Their lifestyle makes them likely carriers of disease, fleas and ticks.
Possum problems can be avoided by removing sources of food and shelter from your property. Trash should be stored in sealed containers, and any pet food dishes should be brought in at night. Also, check for other sources of food or shelter, like fallen fruit from trees or piles of logs or brush.
To prevent home infestation, regularly inspect your home and other buildings for holes, cracks, broken access covers, etc. Tree branches hanging near the home should also be trimmed.
If you suspect a possum infestation in your home, schedule a home inspection with one of our licensed professionals at Hitman Pest Control today!