Swarming Carpenter Ants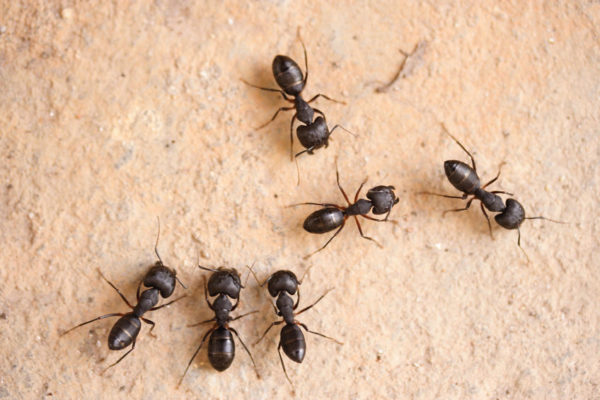 An insect that you should look out for in and around your home this spring are carpenter ants. Similar to termites, carpenter ants can damage the wood in your walls, ceilings and foundation as they make paths throughout the structure.
The carpenter ants that we mostly deal with around our area are the red and black colored species.
One of the signs of infestation is swarming, which often occurs around this time of year. During swarming, some of the ants make a one-time flight and then die soon after. If you see large winged ants in or around your home, you likely have a colony nearby.
Most home ant infestations indicate the presence of a moisture problem, either plumbing or weather related. Problem areas often include areas around doors, windows, chimney flashing and so forth.
The good news is that we have very effective bait that has proven very effective. The local ants love it, sometimes carrying it back to the nest before we're done.
Do you suspect the presence of these or similar pests? Schedule a home inspection with one of our licensed professionals at Hitman Pest Control today!