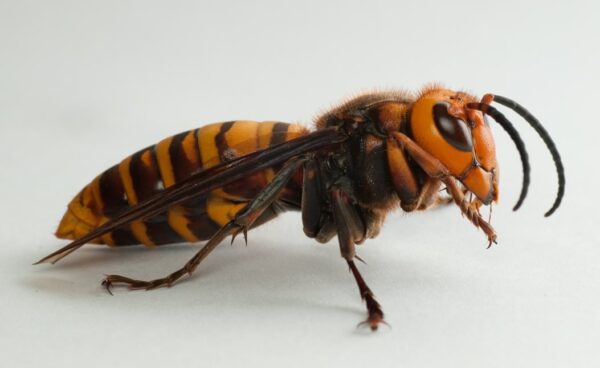 The Asian giant hornet has generated a lot of fear in the U.S. in recent weeks since it was spotted in North America. It is the largest wasp in the world, up to 2 inches long, with a sting that has been described as hurting like a hot nail punched through the skin. There are also concerns about its effect on honey bees, since they attack honey bee nests and rapidly kill entire colonies.
The good news is that the Asian giant hornet has only been spotted in Washington state, and there have been less than 10 confirmed sightings. These hornets are only aggressive when their nests are disturbed, and their nests are usually found in wooded areas.
There are several species of Texas native hornets that are often mistook for the Asian giant hornet, such as the cicada killer wasp, which can grow as large as 1.5 inches. Cicada killers are solitary and rarely sting.
So there's no need to fear Asian giant hornet in South Texas, now or likely ever. If you have problems with other hornets or pests, schedule a home inspection with one of our licensed professionals at Hitman Pest Control today!